Data Tools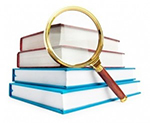 50-State Policy Tracker
The NCCP 50-State Policy Tracker is a unique, online tool allowing policymakers, journalists, social researchers, and advocates to quickly and accurately compare state policies and programs vital to the well-being of low-income families. It includes key state data for 10 important social programs: child care subsidies, Child and Dependent Care Tax Credit, Earned Income Tax Credit, family and medical leave, income tax policy, Medicaid/Children's Health Insurance Program, minimum wage, Supplemental Nutrition Assistance Program (SNAP), Temporary Assistance to Needy Families (TANF), Unemployment Insurance.
50-State Demographics Data Generator
Use the 50-State Demographics Data Generator to create custom tables of national- and state-level statistics about low-income or poor children. Choose areas of interest, such as parental education, parental employment, marital status, and race/ethnicity—among many other variables.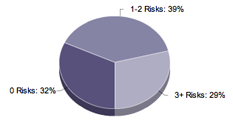 Young Child Risk Calculator
The Young Child Risk Calculator shows how many young children in a state face individual risks as well as multiple risks in combination with economic hardship. These risks are associated with poor health and educational outcomes. Users can select a state, age group, any number of individual risks, and a level of economic hardship.

Basic Needs Budget Calculator
The Basic Needs Budget Calculator shows how much a family needs to make ends meet. Select state and city (or county), number of parents, and number and ages of children, and the Budget Calculator calculates the cost of minimum daily necessities.

Family Resource Simulator
The Family Resource Simulator shows the impact of federal and state "work support" benefits on the budgets of low- to moderate-income families. Results illustrate how a hypothetical family's resources change as earnings increase, taking public benefits into account.

Income Converter
Use the Income Converter to convert values among federal poverty guidelines, state median income, and annual income (in dollars).